Eco-Friendly Thanksgiving Travel Tips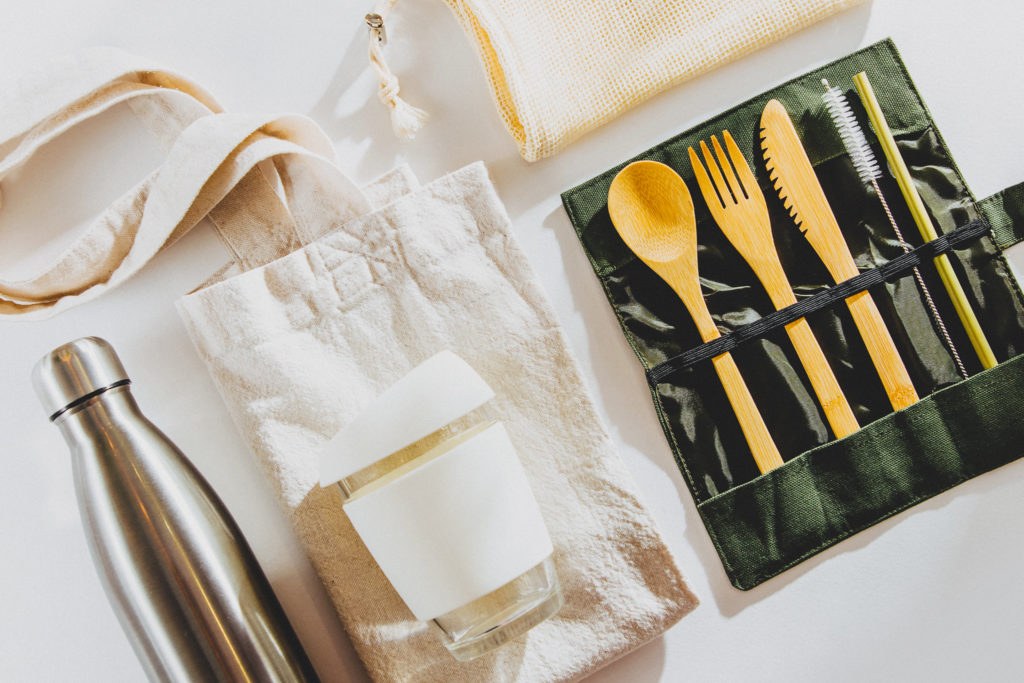 Let's face it – traveling during the Thanksgiving holiday can be overwhelming, with bad weather, flight delays, and highway traffic. Over 54 million people in the U.S. traveled during Thanksgiving in 2018. There's no doubt that travel is tough on people and the planet, but you can use these easy tips to help make your travels more sustainable, which will have the planet giving thanks for years to come.
Up, up and away!
Airline greenhouse gas emissions can be damaging to the planet. In fact, emissions from global air travel may be increasing more than 1.5 times as fast as the U.N. estimate. However, some airlines are stepping up to the "environmental plate" by investing in lighter, more fuel-efficient aircraft, powering their planes with biofuel, offering meatless in-flight meals, and eliminating single-use plastics. United Airlines, for instance, has committed to cutting carbon emissions by 50% within the next 30 years. When booking your next flight, choose an airline striving to make your next flight experience better for the planet as well. Extra tip:  Book a non-stop flight to reduce your carbon footprint, as takeoff and landing causes a significant amount of emissions, roughly 25%.  And be sure to opt for mobile tickets to save paper!
Road trip anyone?
If your turkey day involves packing up the car for a memorable road trip, simply incorporate many of your day-to-day eco-friendly practices, such as:
Pack lightly, reducing vehicle weight to improve gas mileage
Bring reusable containers, including insulated bottles and food containers, instead of plastic or Styrofoam containers. Reusable containers will come in handy when packing up turkey day leftovers for the trip home
Check your tires – low tire pressure requires more energy and consumes more gas, ultimately adding about 3,000 pounds of greenhouse gases to the environment annually.
Use cruise control when you can; it helps save gas (and money)
Don't forget your reusable bags, you may need them!
Vacation-proof your casa
Before locking the doors and heading out by plane, train or automobile, be sure to get your home ready for an extended time away. For fresh foods or leftovers, if you can't pack it for the trip or store it in the freezer, give it away or compost it instead of tossing it. Composting has many benefits, including reduced methane emissions compared to foods that end up in a landfill. Also, be sure to unplug all your electronics – even the TV! Devices that are off or in sleep mode use up to the equivalent of 50 large power plants' worth of electricity every year. Don't forget to program your thermostat to keep your home at the right temperature while you're away, which also saves energy.
Final destination!
You've made it! Now what? Remember those reusable bags that you brought along for the trip? They'll come in handy as you venture off to the store to pick up any last-minute items, saving a plastic bag (or a few) from entering our oceans and hurting marine life. If there's still lots of food shopping to do, be mindful of portion size to save money and waste less. A staggering $293 million worth of turkeys are thrown out every year after Thanksgiving has come and gone! Encourage your hosts to use reusable plates, cups, utensils and napkins. Offer to do the dishes if they'll be kinder to the planet by using reusables! Be sure to use dish soap that's kind to the environment, like Safer Choice-certified ECOS® Dishmate® Dish Soap, which made without phosphates and phthalates and is greywater safe.
As you head home from another memorable Thanksgiving with family and friends, give yourself a pat on the back for making choices that can help to save our planet for generations to come.
Happy Thanksgiving, from our ECOS® family to yours!