Household cleaners
ECOS offers a range of eco-conscious household cleaners, disinfectants, multi-purpose cleaners, and all-purpose cleaners. Whether cleaning a bathroom, kitchen, or any surface in your home, you'll enjoy safer ingredients with vegan and readily biodegradable formulas. Our household cleaners use ingredients like vinegar, renowned for its ability to neutralize odors while being safer for your home. Featuring a blend of science-backed, plant-powered ingredients, ECOS household cleaners eliminate grease, grime, dust, and buildup from many surfaces in your home.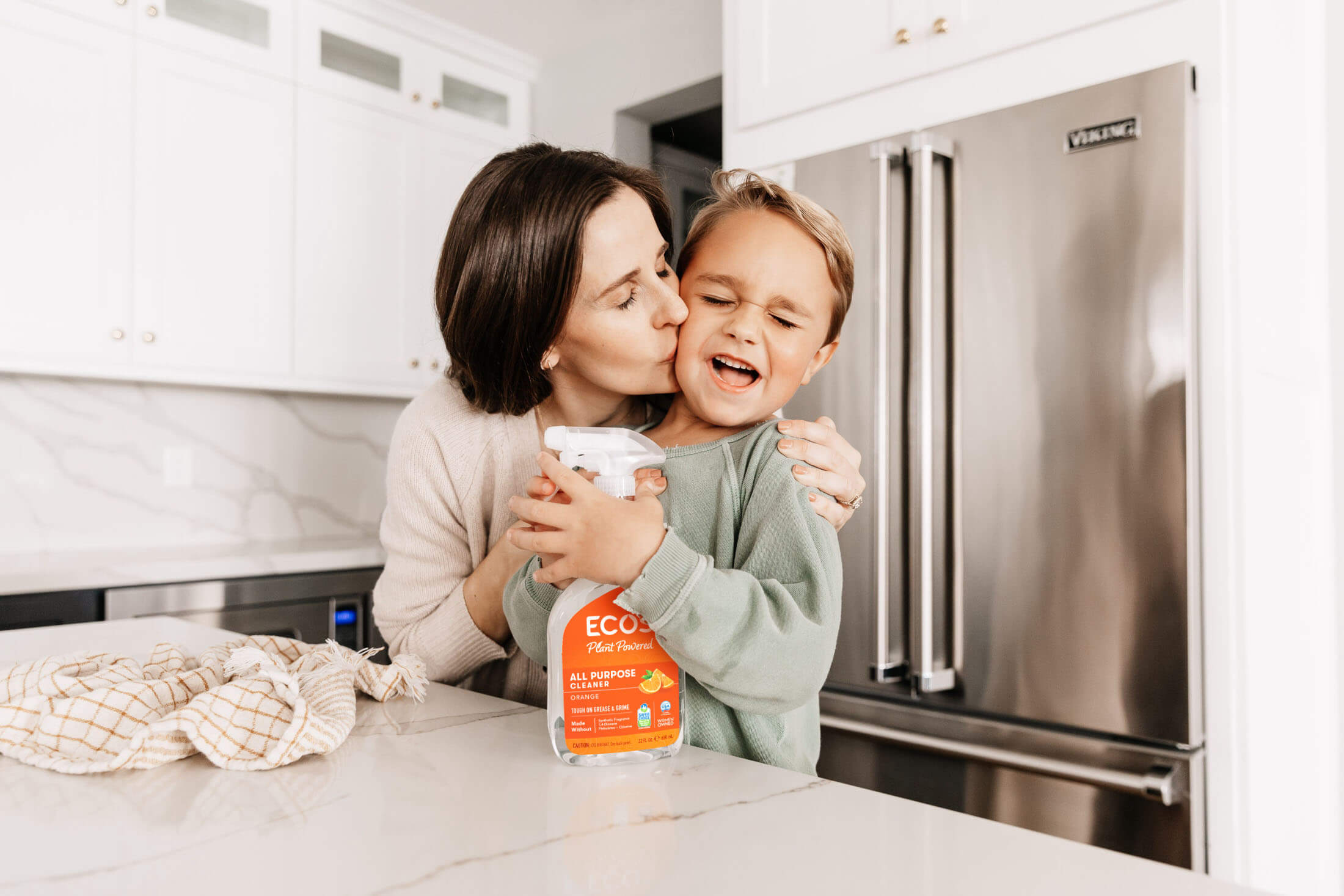 Enjoy a safer and cleaner home with plant-powered formulas
Our eco-conscious household cleaners offer modern cleaning effectiveness without leaving residue. Enjoy a safer and cleaner home with plant-powered formulas that have been tested over 55 years in the cleaning product industry. Today, ECOS continues to offer products at the forefront of cleaning product innovation. Wipe away buildup and freshen any surface in your home with our lineup of safer household cleaners. All ECOS household cleaners are made without dyes, formaldehyde, parabens, phosphates, phthalates, pearlizers, or optical brighteners and contain zero animal by-products.