Dishwashing
Our eco-conscious dishwashing products provide all the power of conventional dishwashing formulas – but with safer ingredients for a safer home. Stop using harmful cleaning chemicals on your utensils and cookware. We offer plant-powered dish soap, dishwasher gel, dishwasher detergents, and more. Start using safer ingredients in your kitchen today with ECOS's lineup of eco-conscious dishwashing products.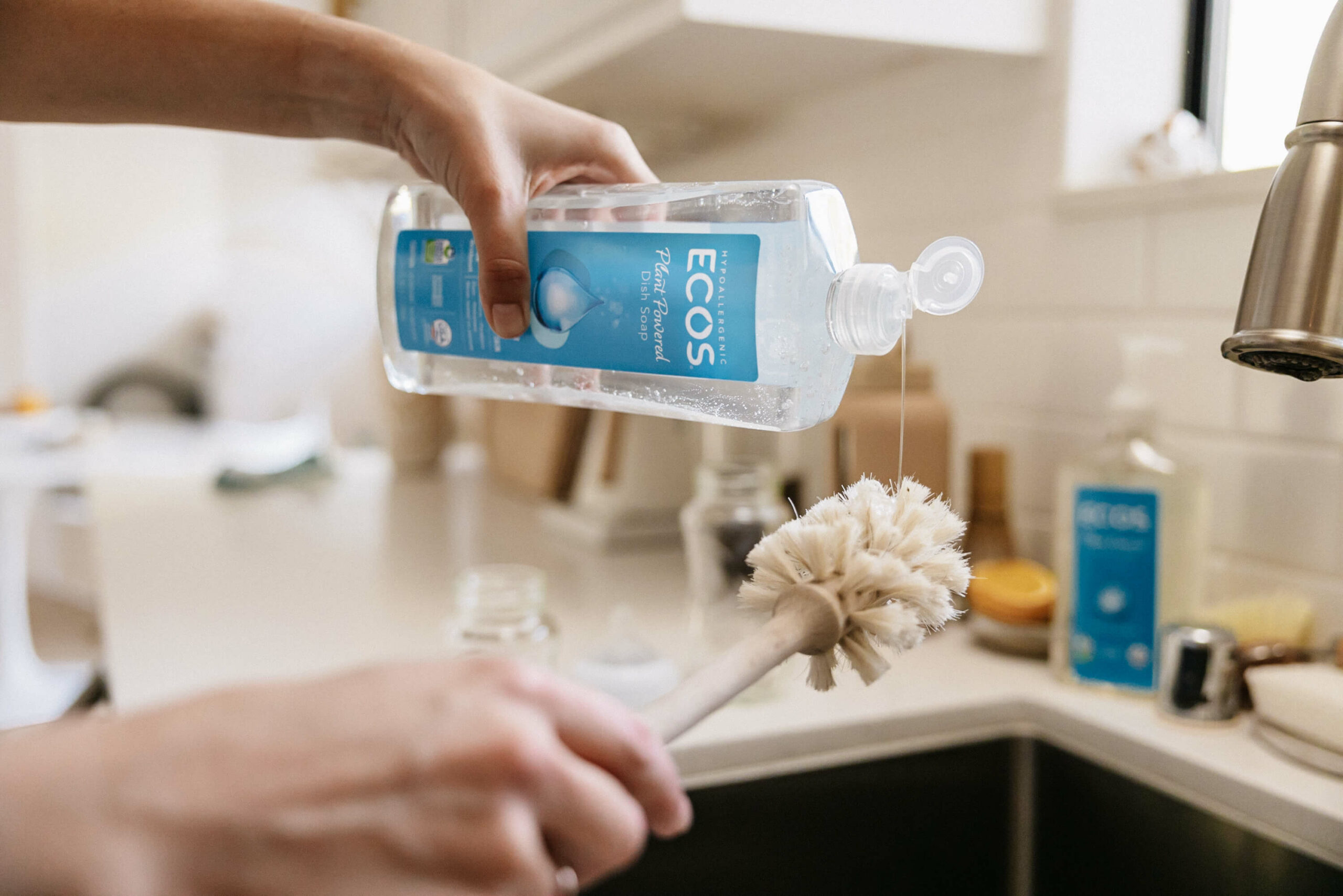 Leave your dishes sparkling clean
Conventional dishwashing products can leave harmful residue. We wanted a better solution while still providing the best cleaning power possible – so we created one. With ECOS dishwashing products, you enjoy clean dishes with safer ingredients. Our formulas aren't just safer for use in your home; they use advanced cleaning science to blast away food residue, eliminate grease and buildup, and leave your dishes sparkling clean. Plus, all formulas are readily biodegradable and greywater septic-safe.