Devilishly Easy Ways to Green Your Halloween Party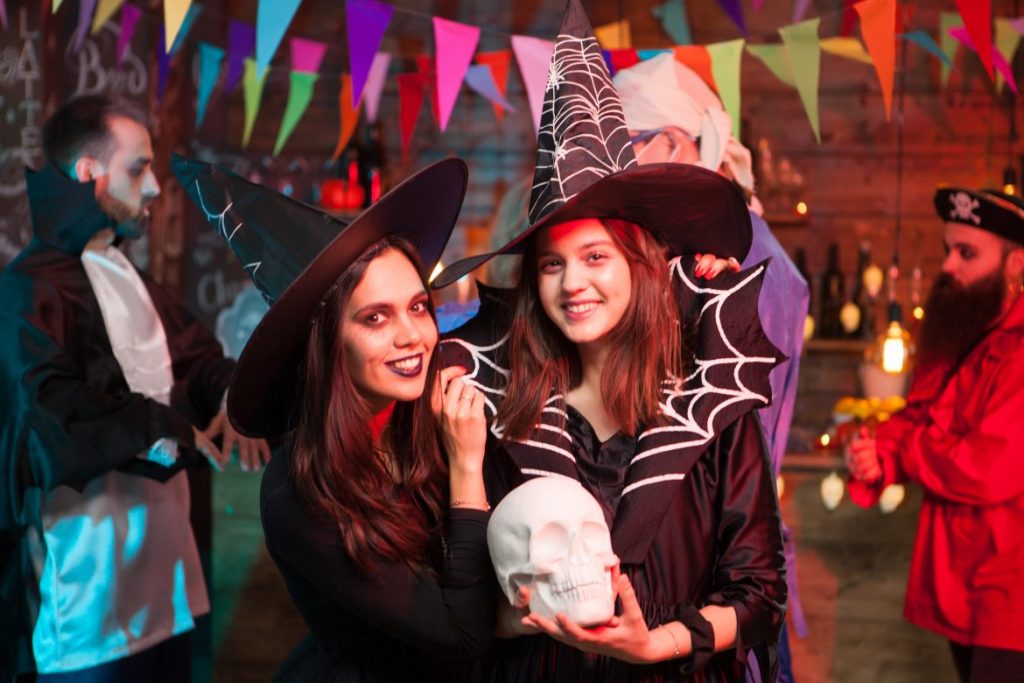 It's that time of year when we disguise ourselves as our favorite alter ego and decorate our home for that once-a-year spooky gathering of friends and family for Halloween. If you'll be hosting this year's Monster Mash, don't forget to be kind to the environment and your health as you plan a party that your guests – and the planet – will thank you for.
Give costumes new life
No one wants to show up to a party wearing last year's costume. This year before the big event, host a pre-Halloween costume swap to upcycle last year's costumes, giving them new life with new owners and reducing the impact to landfills (and your wallet). Tip: A few sprays of our environmentally friendly ECOS® Stain & Odor Remover and a quick wash with hypoallergenic ECOS® Laundry Detergent is all you need to make a gently used costume bright and fresh and ready for another year of fun.
If a costume swap isn't in the cards, try your favorite local thrift store: It's easy on the wallet, reduces waste and helps save the environment, plus it also supports charitable causes.
Use nontoxic face paint
If your Halloween persona requires face or body paint, make sure it's nontoxic. In 2014 the U.S. Food and Drug Administration tested 10 face paints for heavy metal contamination; they detected lead in all 10 samples. Even at low doses, lead exposure can cause heart and kidney problems, reproductive problems, and problems with thinking. Each of the 10 FDA samples also contained nickel, cobalt, and chromium, all heavy metals that can cause skin allergies; 9 of the 10 paints contained arsenic. Be careful when choosing novelty cosmetics and face paints, especially those produced in China.
Find unghastly decorations
When decking out your home with Halloween decorations, head to your favorite second-hand store or borrow items from friends and family. Avoid buying new decorations as much as possible, and definitely skip the balloons – The Ocean Conservancy reports that from 2008 to 2016 almost 300,000 balloons were found polluting U.S. beaches.
Be afraid of single-use plastics
Half of the 300 million tons of plastic produced each year is single use, and more than 8 million tons of plastic is dumped into our oceans every year. That's scary stuff! This Halloween ditch single-use plastic and paper goods and opt for reusable plates, utensils, tablecloths and cloth napkins. If you're expecting a ghastly number of guests, ask to borrow serving dishes and trays. Tip: Write the lender's name on the bottom of the item for an easier return.
Don't forget to keep recycling bins next to trash cans during the party, making it easier for your guests to do their part for the environment too!
Love your local farmer
As you prepare the Halloween party menu, visit your local farmer's market to find fresh, seasonal ingredients. Not only are you giving your guests healthier treats and supporting your local community, you're also reducing the carbon footprint created by shipping produce over long distances.
Halloween festivities don't have to be frightening to the environment; it's a great opportunity to show your family and friends how to make better choices for our planet and have some spooky fun!