Available Sizes
Buy This Product
Featured Ingredient
What's Inside
While tea tree oil is often used in skincare and haircare products, its antibacterial properties make it a great cleaner. Its earthy aroma will not overwhelm, so you don't have to worry about harsh fumes.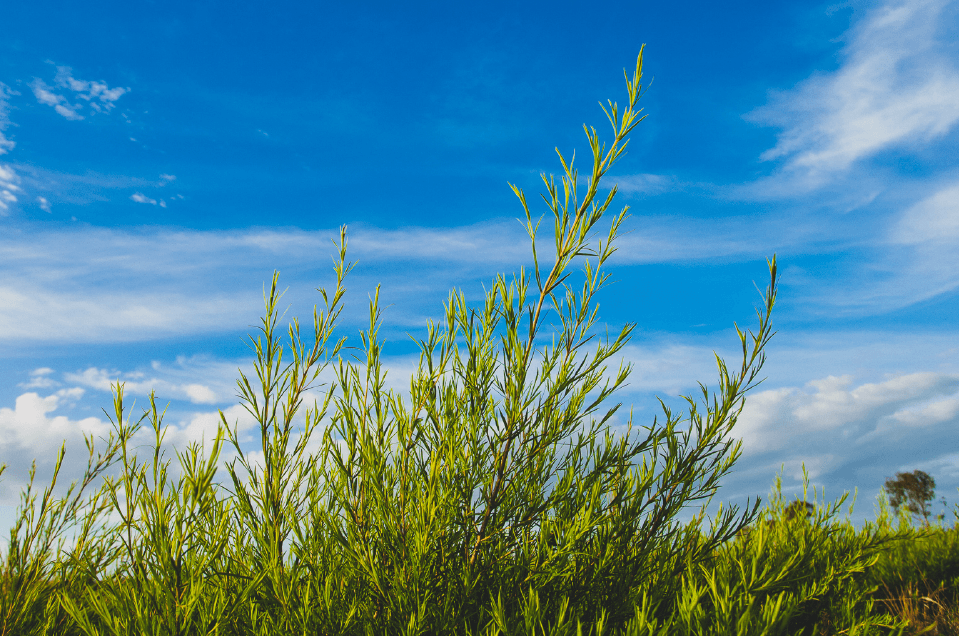 Full ingredient list
Water, Alcohol Denat. (corn-derived solvent), Decyl Glucoside (plant-powered surfactant), Sodium Citrate (plant-powered water softener), Sodium Gluconate (plant-powered water softener), Citric Acid (plant-powered pH adjuster), Potassium Sorbate (food grade preservative), Aloe Barbadensis (Aloe Vera) Leaf Juice , Melaleuca Alternifolia (Tea Tree) Leaf Oil, Lavandula Angustifolia (Lavender) Oil.Learn More
As pioneers in safer cleaning products and ingredient transparency since 1967, we couldn't be more thrilled that California's Cleaning Product Right to Know Act of 2017 has reached a key milestone! This historic law is the first in the U.S. to ensure that ingredients used in household and institutional cleaning products will now be disclosed directly on labels and online. What does this mean?

Millions of consumers and workers in California now have the information they need to protect their health.
Chemical Name
CAS#


(list al CAS# if material is a blend)

Function
Nonfunctional Ingredients*
(please provide concentration
of nonfunctional ingredient if present)
Present on a designated list**
(Y/N)
If yes, wich designated list?
Water
7732-18-5
Solvent
None
N
Caprylyl/Myristyl Glucoside
68515-73-1, 110615-47-9
Surfactant
None
N
Denatured Ethanol
64-17-5
Solvent
None
N
Sodium Citrate
6132-04-3
Water Softener
None
N
Sodium Gluconate
527-07-1
Water Softener
None
N
Citric Acid
77-92-9
pH adjuster
None
N
Potassium Sorbate
85507-69-3, 94349-62-9
Preservative
None
N
Aloe Barbadensis Leaf Juice;
68647-73-4
Plant Extract
None
N
Melaleuca Alternifolia (Tea Tree) Leaf Oil
68647-73-4
Fragrance
None
N
Lavandula Angustifolia (Lavender) Oil and Lavandula Hybridia (Lavandin) Oil Blend
8000-28-0, 8022-15-9
Fragrance
None
N
Instructions
For a fresh clean: Spray on any surface in your shower and wipe clean with cloth, rag or paper towel. For daily protection from water spots, fingerprint residue, and soap scum build-up, spray a fine mist onto glass, tub, tile and fixtures after each shower or bath. Let product stay on surface, until the water from your next shower naturally washes it off.

Made with plant-powered ingredients
No dyes, parabens, phosphates or phthalates