ECOS Celebrates California's Historic Ingredient Transparency Law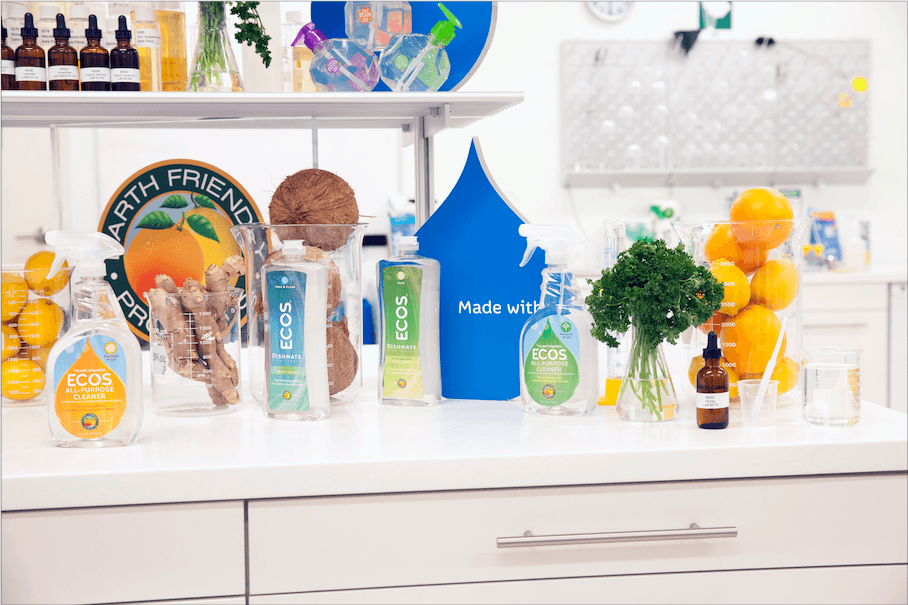 We're starting 2020 on a celebratory note with the Cleaning Product Right to Know Act of 2017 reaching a key milestone. Starting this January 1st, millions of consumers and workers in California now have the information they need to protect their health.
The Cleaning Product Right to Know Act requires an online listing of all intentionally added ingredients in cleaning products sold in California by January 1, 2020, and on-package disclosure by January 1, 2021. In addition, the label must indicate the presence of allergens in the product.⁠
Illnesses such as asthma, eczema, and allergies are on the rise. That's why our products are made with many plant-powered ingredients, and it's why we're fighting for ingredient disclosure on all cleaning products. We believe that everyone has the right to know what chemicals they're bringing into their home, school, and workplace.
Many people don't realize that, unlike packaged food, no federal requirements exist for disclosing ingredients in cleaning products. That's why this law is so important - it sets the standard for cleaning product ingredient disclosure, not just in California but across the nation.
We are incredibly proud to have played an important role in the coalition that helped pass California's "Cleaning Product Right to Know" Act in 2017, and we're hoping it will become a model for the rest of the county.
ECOS has been a pioneer in safer cleaning products and ingredient transparency. Founded in 1967, we have over 200 environmentally friendly cleaning products and have disclosed ingredients on our packaging and website for close to a decade.


⁠It's exciting times, and we will continue to fight for federal legislation to require ingredient transparency for cleaning products so that all people in every state can clearly understand what's in the cleaning products they bring into their homes.⁠ Cheers to 2020!