Chef's Corner: Meatless Monday Recipe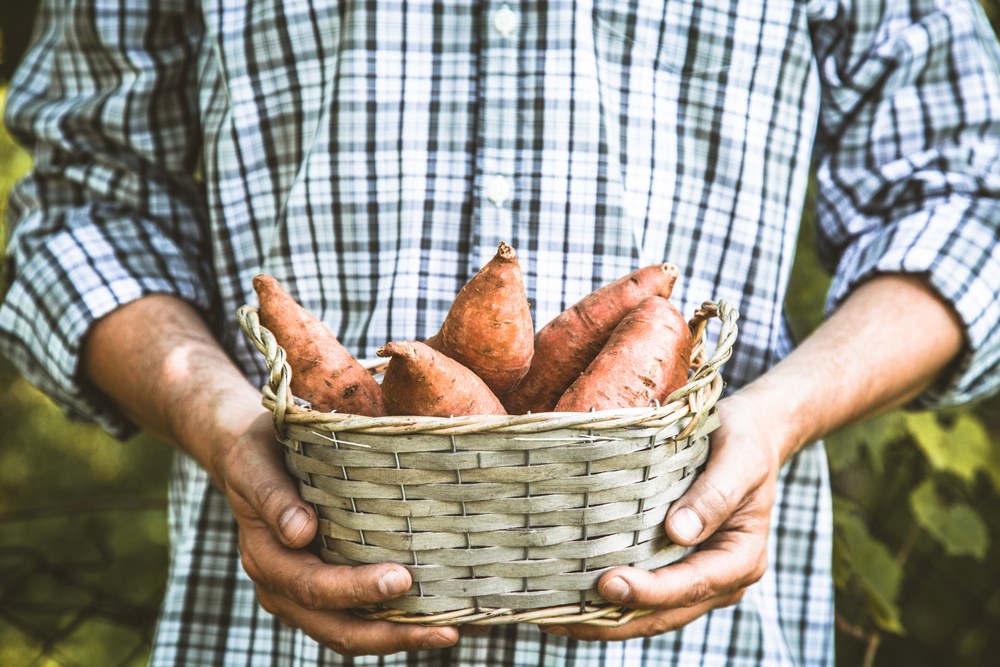 On Mondays, we go meatless. Today, Chef Brandon is serving up some delicious Mediterranean stuffed sweet potatoes. We believe in sharing the goodness of his creations with the larger ECOS community. To make this vegan dish, simply follow the recipe:
Salt and apply olive oil lightly to (thoroughly washed) sweet potatoes. Roast at 400℉ for 50 minutes.

Roast chickpea mix with cumin, olive oil, lemon juice and smoked paprika.

Make tahini sauce by combining garlic chili sauce, almond milk, and lemon juice.

Fill sweet potatoes with chickpea mix. Drizzle with tahini sauce. Add parsley and edible flowers as a tasty garnish.
Enjoy!