Change Your Brain, Change Your Life With Dr. Amen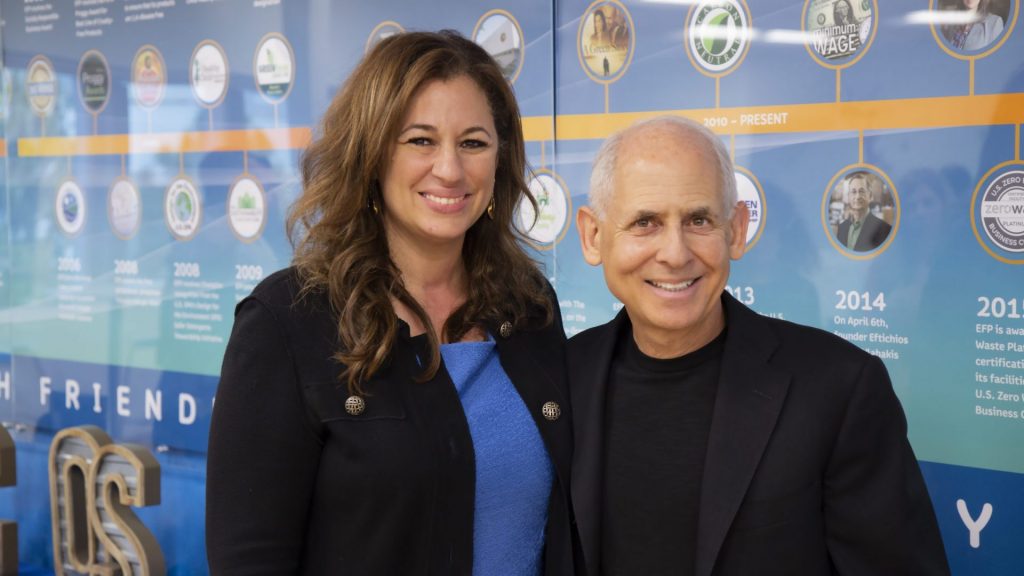 On June 18th we welcomed world-renowned psychiatrist and ten-time New York Times best seller Dr. Daniel Amen to our Cypress headquarters to kick off an exciting partnership. Earth Friendly Products® is passionate about employee wellness, and President & CEO Kelly Vlahakis-Hanks knew that partnering with Dr. Amen had the potential to increase employee health and happiness.
Dr. Amen's groundbreaking work with the NFL helped him develop strategies to reduce and correct brain damage of current and retired NFL players. His research has informed and shaped the way neuroscientists study trauma to the brain, and he's made it his mission to help people improve their brain health and lead better lives
Together with his guidance, EFP is embarking on the ECOS™ "BRIGHT MINDS" journey– an acronym for risk factors that affect brain health: 
Blood flow, Retirement/Aging, Inflammation, Genetics, Head trauma, Toxins, Mental health, Immunity, Neurohormone issues, Diabesity, and Sleep issues.
All employees in our four facilities across the U.S are participating in the program to learn how to mitigate risk factors with his intervention strategies, and you can too!
To start, you can improve your brain health by limiting caffeine, improving your diet and exercising. Sometimes anxiety, low mood, and other medical issues are a result of an unhealthy brain. Don't worry; Dr. Amen reassures his patients that it's never too late to work on your brain and live the life you want.
The first step to actively managing your brain health is being aware of the risk factors and setting up a plan designed specifically for you to be your healthiest self. Correcting bad brain habits can help you perform better at work, in your personal relationships, and improve your overall positive thought process.
Follow along with the ECOS™ BRIGHT MINDS journey here on the ECOS™ Blog and on Facebook.
Get started by finding out your brain type and brain health score here at www.brainhealthassessment.com